CUBICLE SCREENS
Our cubicle screens are a great way to create increased privacy, sound absorption and safety in your workplace. We offer numerous size, color and mounting options to suite your individual needs.

ACOUSTIC SCREENS
Sound transference can decrease productivity in the workplace by up to 15%. Our Acoustic Screens are constructed with high quality poly urethane foam cores to absorb unwanted noise in both the immediate and overall work space.

SNEEZE GuaRDS
Stay CDC Compliant with our free-standing Sneeze Guards. We have multiple sizes and port hole options available. Our Sneeze Guards work well in banking, reception, food service and more.

Nationwide Delivery
No matter your location, we deliver. Our shipping, is fast, cost effective and insured.

Nationwide Installation
No matter your location, we deliver. Our shipping, is fast, cost effective and insured.

Free Space Planning
Let us do the dirty work. We'll know what fits and what looks good.
Safely Return to the Office
As employees begin returning to the office, safety & comfort will matter more than ever before. We know this and have created a collection of products built to solve this need. Whether your office is equipped with panel systems, height-adjustable desk or benching, we've got a privacy screen ready to keep employees private and safe.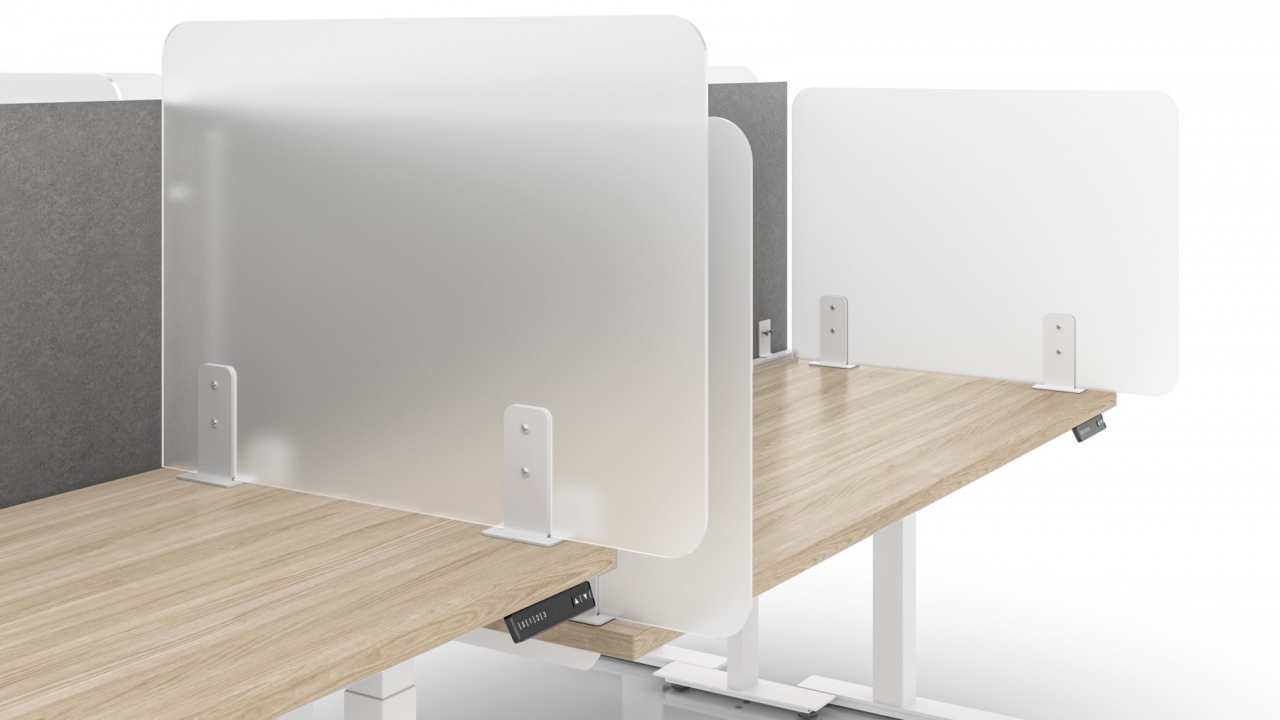 All of our screens are easy to assemble. One person can typically install each screen in a few minutes with common tools and knowledge.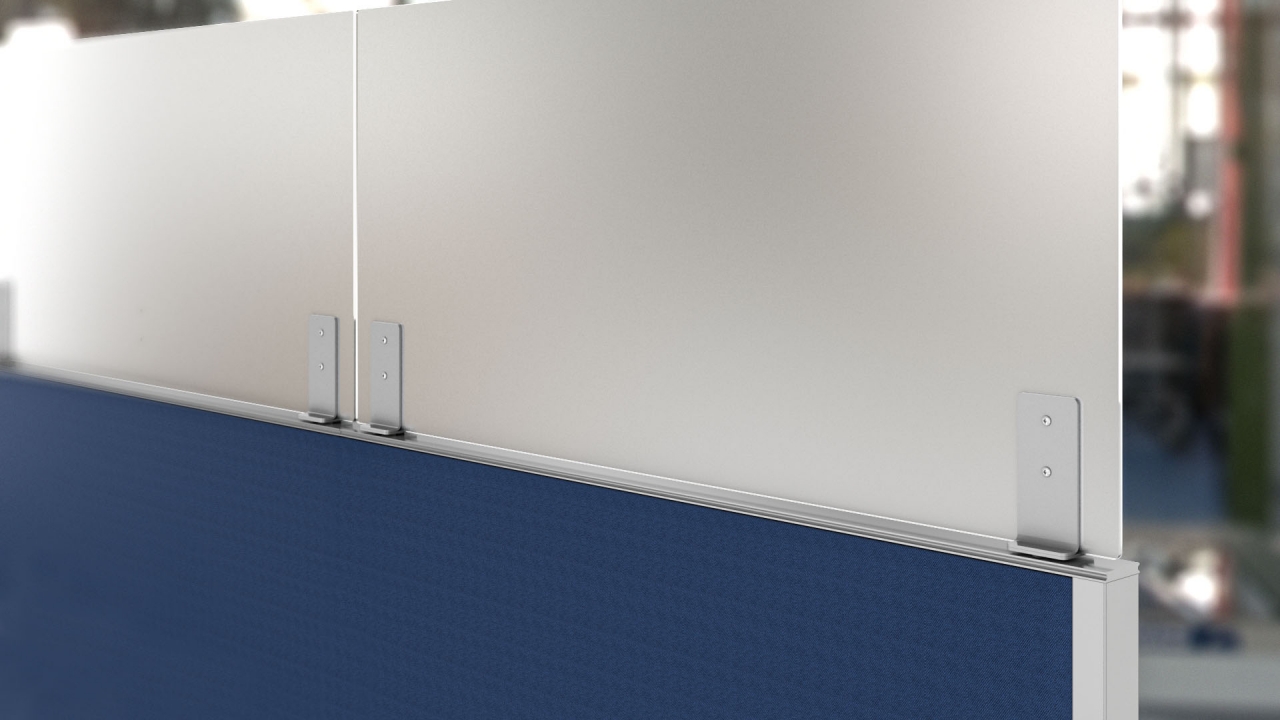 Our cubicle screens are easy to install and even easier to clean. Our  products are made to meet the needs of today, with quality meant to last for the future.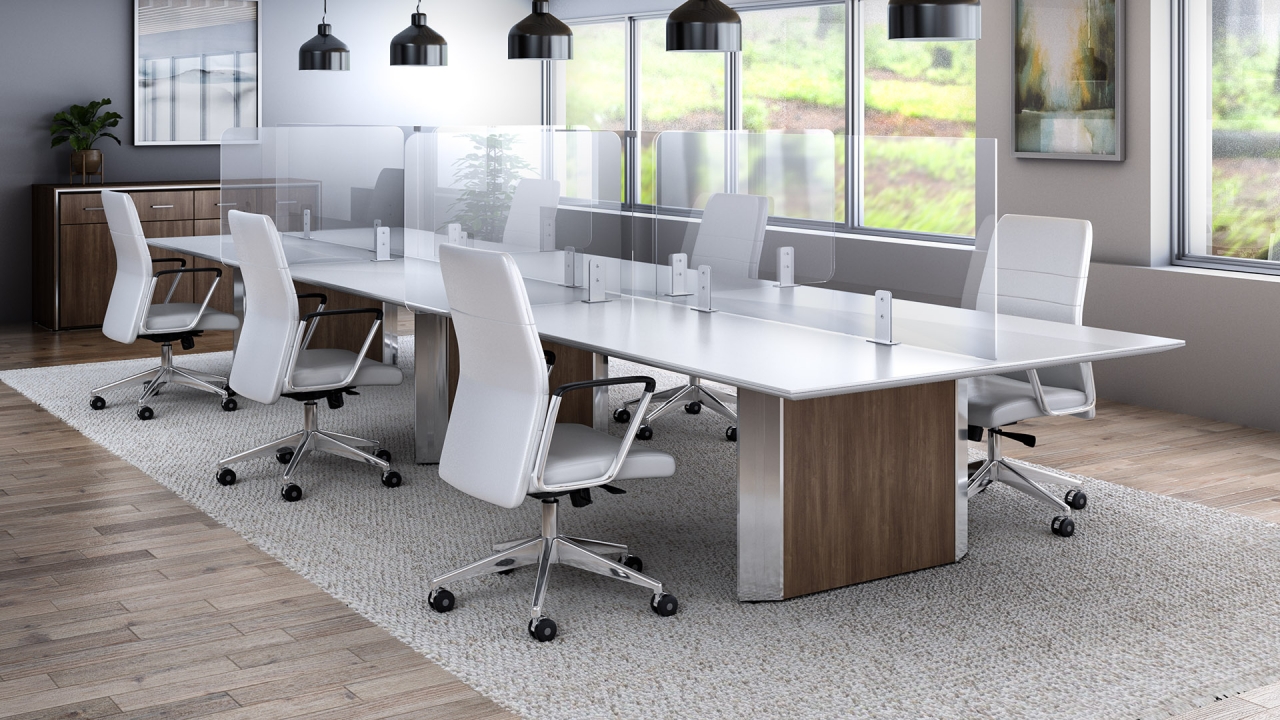 Our cubicle screens can fit virtually any panel system. Our screens vary from 72″ wide upon to 24″ tall allowing you to stay safe and compliant.
Rick Bonitzer
Credit Collections, Inc.
Owner
I was looking for several used cubicle workstation that could be had for a bargain price. After engaging The OFG Group on their web-site, it turned out I could get brand new workstations created to my unique specifications for about the same price as used workstations. The OFG Group scheduled a custom install to my office and the entire process was extremely smooth. As I had never met them in person; communication was very important to me. The folks at the OFG Group are true professionals!

Melinda Obenchain
Brigg's Freeman Sotheby's International Real Estate
Creative Director
I absolutely would use OFG for any of my future projects! They listened to what our needs were to match the best products for our marketing team. I have worked with them since 2012 on several projects in our office. Our original project consisted of 35 people.
I highly recommend OfficeScreens.com!

Cheryl Zreet
Zreet Design
Owner
Karen Jones with the OFG Group has been a key player in many successful furniture projects completed at ZREET DESIGN! Karen's knowledge of the furniture industry and her key sense of detail and design are a welcomed contribution to our team of architects, designers and downer representatives! Karen always provides a thorough presentation of furniture pricing, selections and drawings as well as being attentive and precise during the procurement process. I highly recommend Karen as a valuable member to any team for contract furniture procurement!
